Visions Of Atlantis es una banda de metal sinfónico poder de Estiria, Austria, fundada en el año 2000. El line-up original constaba de Werner Fiedler (guitarra), Mike Koren (bajo), Christian Stani (voz), Chris Kamper (teclado), Nicole Bogner (voz) y Caser Thomas (batería). La inspiración vino de éxito tanto poder banda de metal sinfónico Nightwish y desde el mito de la Atlántida. La combinación de la igualdad de hombres y mujeres voz distingue Visions Of Atlantis de Nightwish y es más bien una reminiscencia de Lacuna Coil.
Un primer demo, Atlantis En la mañana fue puesto en libertad en 2000. En 2001 firmaron con TTS Media Música / Negro Arrow Productions, y en 2002 su primer álbum fue puesto en libertad. En el 2003 se produjo un cambio en el line-up, en sustitución de Christian Stani con Mario Plank y Chris Kamper Miro con Holly.
Ahora con Napalm Records, Visions Of Atlantis lanzaron su segundo disco Cast Away en el 2004.Desde entonces algunos más han dejado a los miembros de la banda y se unió. En 2005 Nicole Bogner fue sustituido por Melissa Ferlaak (anteriormente con Aesma Daeva) y Wolfgang Werner Koch sustituirá Fiedler. En 2006 Martin Harb, que ya jugaba con Visions Of Atlantis en su gira en Mexico en 2003, sustituirá Miro Holly.
En Septiembre de 2007, Visions Of Atlantis inició su primera gira en América del Norte con Epica.
El 28 de noviembre de 2007 se envió un mensaje oficial en el sitio web de Visiones de Atlantis diciendo que Melissa Ferlaak Wolfgang Koch y han dejado a la banda, citando razones personales. A raíz de esta Visions of Atlantis han anunciado su ex guitarrista Werner Fiedler ha reincorporó a la banda. En la actualidad son la publicidad en su sitio web la posición de una voz femenina.
Debido a los recientes acontecimientos en la banda que han cancelado las fechas de la gira con Kamelot y Firewind.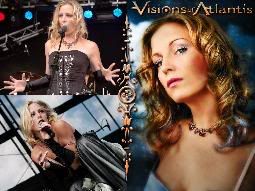 Genero:

Melodic / Symphonic Power Metal
Lyrical themes:

Myths, Tales, and Love Stories
Original:

Austria (Bruck / Mur)
Formada en:

2000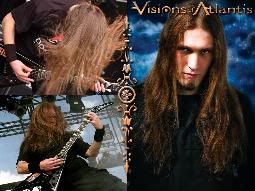 Miembros
Melissa Ferlaak - Vocals (ex-Aesma Daeva)
Mario Plank - Vocals
Wolfgang "Wops" Koch - Guitars
Martin Harb - Synthesizer
Michael Koren - Bass (guest by Edenbridge)
Thomas Caser - Drums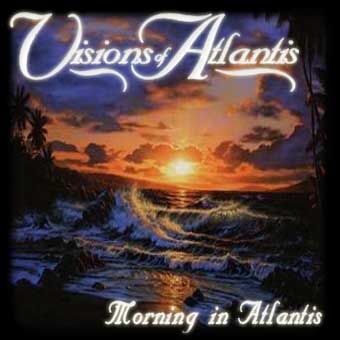 TrackList
01 Alive
02 Dreams
03 Lovebearing Storm
04 Mermaid's Wintertale
05 Seduced Like Magic
††Descargar††