Eternal Tears of Sorrow
(abreviado como EToS) es una banda de Death metal melódico formada en Pudasjärvi, Finlandia en 1994. Se caracteriza por incorporar elementos del Metal sinfónico en sus canciones, a la vez que han sido considerados como una banda de Metal gótico por algunas influencias de ese estilo que demuestran en su música. Los proyectos pre-EToS comenzaron desde el Thrash metal pero pronto su estilo comenzó a cambiar hasta llegar al sonido que actualmente los caracteriza.
La banda fue formada oficialmente en 1994 por Jarmo Puolakanaho, Altti Veteläinen y Olli-Pekka Törrö, después de varios proyectos previos donde mezclaban el Thrash metal con influencias del Death metal y el Doom metal. En estos proyectos pre-EToS participaron varias personas que luego serían parte de Eternal Tears of Sorrow.
Andromeda estaba en receso desde 1992 debido a que su lugar de ensayo sufrió un incendio. Puesto que no podían encontrar otro lugar para ensayar en su ciudad natal, los tres miembros decidieron comenzar un nuevo proyecto paralelo llamado M.D.C., con el cual grabaron un demo llamado Beyond The Fantasy en el otoño de 1993. Los temas del demo resultaron mejores de lo que esperaban, por lo que decidieron continuar con el proyecto.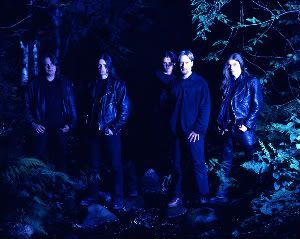 Banda
Eternal Tears Of Sorrow
Generos
Thrash Metal [antes], Black Metal, Symphonic Death Metal [aora]
Pais
Finlandia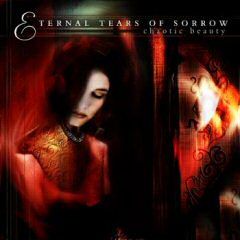 TrackList
01 Shattered Soul
02 Blood of Faith Stains my Hands
03 Autumn's Grief
04 The Seventh Eclipse
05 Bride of the Crimson Sea
06 Black Tears
07 Tar of Chaos
08 Bhéan Sidhe
09 Nocturnal Strains
††Descargar††