My Dying Bride es un grupo británico de doom metal, considerado como uno de los máximos representantes de este género junto a bandas como Anathema (en sus primeros discos) y Paradise Lost. Actualmente, el grupo está integrado por Aaron Stainthorpe (voz), Lena Abé (bajo), Andrew Craighan (guitarra), Hamish Glencross (guitarra), Shaun Taylor-Steels (batería) y Sarah Stanton (teclado).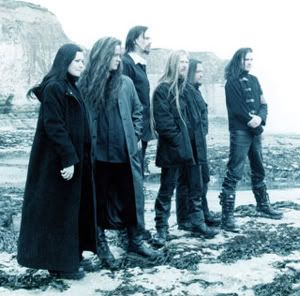 My Dying Bride se forma en Staffordshire (norte de Gran Bretaña) el verano de 1990 y tras seis meses de duros ensayos, lanzaron una maqueta llamada Towards the sinister. Con tan sólo cuatro canciones, esta edición obtuvo un gran éxito y el grupo se hizo cada vez más popular. Pero no fue hasta 1992 cuando My Dying Bride no sacó a la venta su primer disco: As the flower withers.
Aunque siempre siguiendo una estética oscura (influenciada por Cathedral), melancólica y gótica, cada disco es totalmente diferente al anterior. Sin duda, sus primeros discos se encuadraban en el estilo death metal. Aaron Stainthorpe utilizaba una voz gutural semejante a la de muchos grupos de black metal y las guitarras tenían mayor importancia mientras que el teclado no adquiría tanta como en los posteriores discos. Hasta 1998, Martin Powell se encargaba del piano y de hacer algunos acertados acompañamientos con el violín, por lo que tras abandonar el grupo, My Dying Bride sufrió un periodo de crisis.
Sarah Stanton ocupó el lugar del teclísta (aunque para nuestra desgracia, el violín nunca volvió a sonar en los discos de este grupo) y a partir de ese momento, hubo un cambio bastante notable en el sonido de sus discos: poco a poco fueron evolucionando hacia un estilo más romántico que superaba al sonido y a la estética de otras bandas góticas.
Origen
Staffordshire, Inglaterra Bandera de Inglaterra
Estilo
Doom metal
Death metal
Periodo de actividad
1990 – actualidad
Sitio web
www.mydyingbride.org
Miembros
Aaron Stainthorpe
Andrew Craighan
Hamish Glencross
Sarah Stanton
Dan Mullins
Lena Abé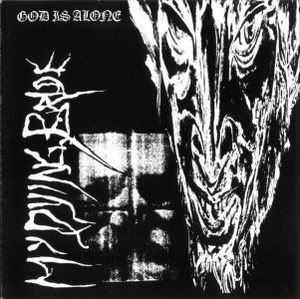 TrackList
01-Catherine Blake
02-My Wine In Silence
03-A Doomed Lover
04-The Blue Lotus
05-The Dreadful Hours
06-My Hope The Destroyer
07-The Deepest Of All Hearts
08-She Is The Dark
09-The Light At The End Of The World
10-The Fever Sea
11-The Raven And The Rose
12-Sear Me III
13-The Whore The Cook And The Mother
14-Der Uberlebende
15-Under Your Wings And Into Your Arms
16-Like Gods Of The Sun
17-Here In The Throat
18-For My Fallen Angel
19-The Cry Of Mankind
20-From Darkest Skies
21-The Wreckagen Of My Flesh
22-Turn Loose The Swans
23-Black God
24-Sear Me
25-The Forever People
26-The Bitterness And The Bereavement
27-Symphonaire Infernus Et Spera Empyrium
28-God Is Alone
29-The Trash Of Naked Limbs
30-The Sexuality Of Bereavement
††Descargar††