The Sins Of Thy Beloved
es un grupo de Metal gótico procedentes de Noruega se les puede calificar como Gothic Romantic Death Metal, debido a que está conformado por violines, piano, guitarras muy distorsionadas, voces femeninas y profundas voces guturales y densas.
The Sins Of Thy Beloved
es una banda gótica formada en Bryne (condado de Rogaland) , Noruega en noviembre de 1996 por Stig Johansen , Glenn Morten, y Arild Christensen, aunque muy poco tiempo después se unirían Anita Auglend, Ingfrid Stensland y Ola Aarrestad, siguiendo una onda musical que se había vuelto muy popular entre la juventud metalera del país.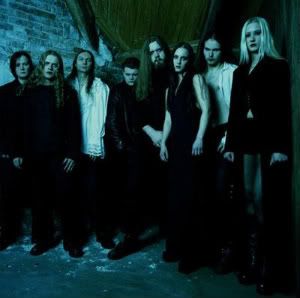 Pocos saben que en esa primera época el nombre de la banda era Purgatory, porque fue cambiado antes del lanzamiento de su demo en 1997, según dicen ellos porque ya había muchas bandas con ese nombre y no querían crear confusión. Luego de tres meses de tocar, grabaron el demo, del cual extrajeron tres temas que publicaron en un sello italiano Nocturnal Music en el MCD "All Alone". Fue después del lanzamiento de este MCD que ingresó a la banda Anders. En 1998 grabaría "Silent Pain", un demo que fue presentado a varios sellos, entre ellos Napalm Records, con quienes firmaron para producir su primer LP "Lake Of Sorrow".
Origen
Bryne, Noruega
Estado
Activo
Estilo
Doom Metal, Metal Gótico
Período de actividad
1996 2002; 2006- presente
Discográfica(s)
Napalm Records/SPV
Miembros
Glenn Morten Nordbø (1996–presente)
Ola Aarrestad (1996–presente)
Stig Johansen (1996–presente)
Arild Christensen (1996–presente)
Anita Auglend (1996–2001)(2007–presente)
Maiken Olaisen (2005–presente)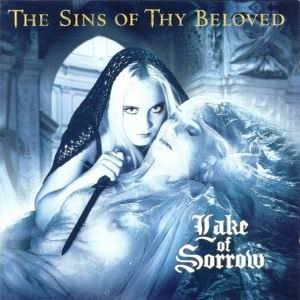 TrackList
1 My Love
2 The Kiss
3 Worthy Of You
4 Lake Of Sorrow
5 Until The Dark
6 All Alone
7 Silent Pain
8 World of day
††Descargar††