Aqui una muy buena banda espero lo disfruten y disculpas no consegui las caratulas aqui info
Los primeros años
El grupo se creó en 1989 bajo el nombre de Morbid God y publicaron la demo "Serpent Angel" durante 1992. La banda obtuvo un contrato con la discográfica francesa Adipocere por su single "Wolves From The Fog / Goat on Fire" y la demo "Anno Satanæ"; fue introducida en los mercados europeos.

Periodo de metal gótico
Después de haberse convertido rápidamente en la banda líder del metal portugués Moonspell aceptaron rápidamente una oferta de la compañía alemana Century Media. El disco Wolfheart, obtuvo críticas muy favorables, sobre todo por sus letras; las cuales eran viejos poemas que escribía Fernando Ribeiro entre los 14 y los 16 años, bajo el pseudónimo de Langsuyar Tenebrarum Rex.
Moonspell realizó una gira europea en 1995 como teloneros de Tiamat y Morbid Angel, antes de volver al estudio para la grabación de su segundo trabajo, "Irreligious". La promoción del disco les embarcó en otras dos giras en las que su estatus creció rápidamente al pasar de ser un invitado con Samael a un perfil más alto con Type O Negative.
Reviviendo su lado black metal
Tras años de trabajo, Moonspell decide grabar el álbum Memorial, pero esta vez con la discográfica SPV/Steamhammer, puesto que el contrato con Century Media había terminado. El año 2006 fue uno de los grandes años de Moonspell, ganaron el MTV Award europeo de "Mejor banda portuguesa", y el disco fue un éxito, gracias a los singles Finisterra y Luna. Lo re-lanzaron 2 veces, incluyendo bonus tracks titulados "Atlantic" y "Phantom North" respectivamente.
El 2007 Century Media decidió lanzar a la venta un disco compilatorio de Moonspell, titulado The Great Silver Eye, mientras Moonspell estaba en grabación de su disco Under Satanæ, que pretendía revivir los primeros demos y EPs de la banda.
Banda
Moonspell
Genero
Gothic Black Metal
Pais
Portugal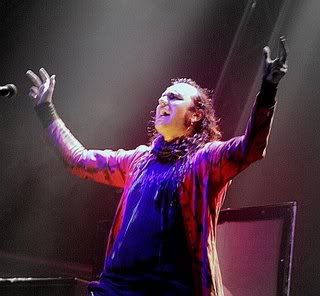 TrackList
Moonspell - 01 - Than The Serpents In My Arms
Moonspell - 02 - Devil Red
Moonspell - 03 - Opium
Moonspell - 04 - Wolfshade
Moonspell - 05 - Second Skin
Moonspell - 06 - Angelizer
Moonspell - 07 - Heartshaped Abyss
Moonspell - 08 - Magdalene
Moonspell - 09 - Vampiria
Moonspell - 10 - How We Became Fire
Moonspell - 11 - Nocturna
Moonspell - 12 - Ghostsong
Moonspell - 13 - Flesh
Moonspell - 14 - Firewalking
Moonspell - 15 - Butterfly Fx
Moonspell - 16 - Made Of Storm
Moonspell - 17 - Ruin And Misery
Moonspell - 18 - Mephisto
Moonspell - 19 - Darkess And Hope
Moonspell - 20 - Senhores Da Guerra
Moonspell - 21 - Opus Diabolicum
Moonspell - 22 - Alma Matter

Password of acrhive/Contraseña
del archivo http://fascinaciongotica.blogspot.com/
††Descargar††